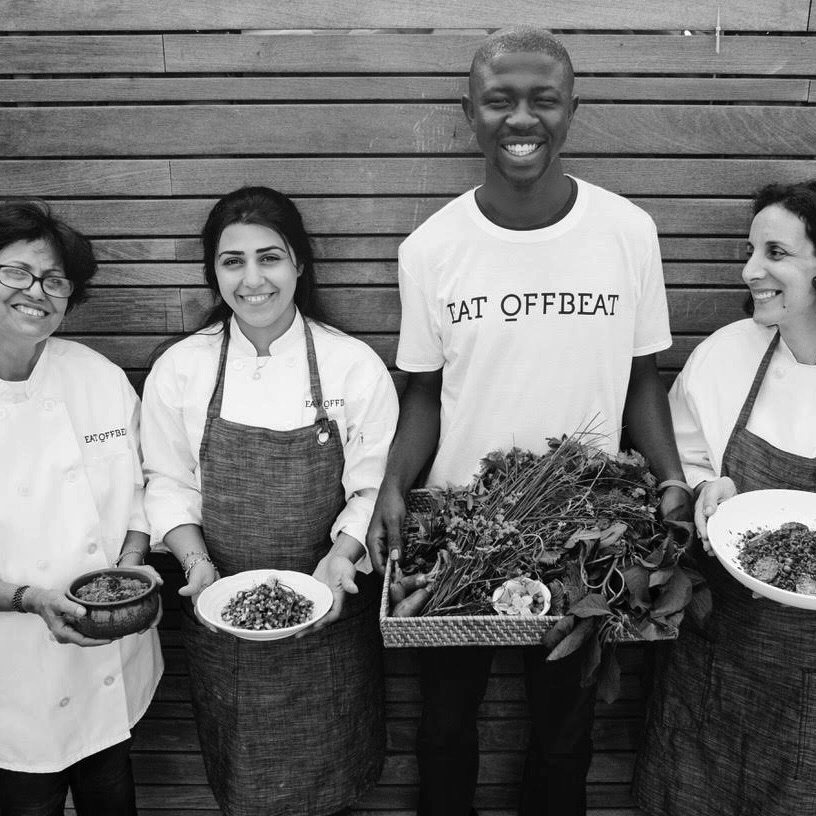 Hello dear backers!
As you've probably seen in our updates on Kickstarter, our cookbook will be published by Workman Publishing, one of the nation's most respected publishers! Our publishing timeline has been delayed as a result, but as promised, we are sharing four recipes that together make for a full lunch or dinner, to whet your appetite while waiting for the cookbook.
We wanted to give you an exclusive sneak peak into the action in our kitchen, so we decided to make these videos to go along each recipe. We hope you enjoy your meal, and keep eating offbeat with us!
Bon appétit from our kitchen to yours,
Team Offbeat
Kickstarter Backers Exclusive - Teaser
This project wouldn't have been possible without the help of Eva Cruz of Crouching Tiger, our friends Sarah and Chris at PolarStork and Sami at Scratch&Courage. More importantly, it wouldn't have happened without YOU, our backers and supporters. Thank you for your patience and continuous support – stay tuned for more!
– Make sure to click on any of the dishes below to watch the video and download the recipe! –
by Chef Rachana (Nepal)
(ay-duh-MAH-may s-ah-lid)
Cook Time: 20 Minutes
Yield: 4-6 Servings
by Chef Mitslal (Eritrea)
(uh-das)
Cook Time: 85 Minutes
Yield: 8 servings
by Chef Bashir (Afghanistan)
(ch-ick-en kar-hai)
Cook time: 50 Minutes
Yield: 4 servings
by Chef Nasrin (Iran)
(roo-z)
Cook Time: 70 Minutes (40 Minutes for Rice, 30 Minutes for Filling)
Yield: 4 Servings