Pioneer Works Supper Club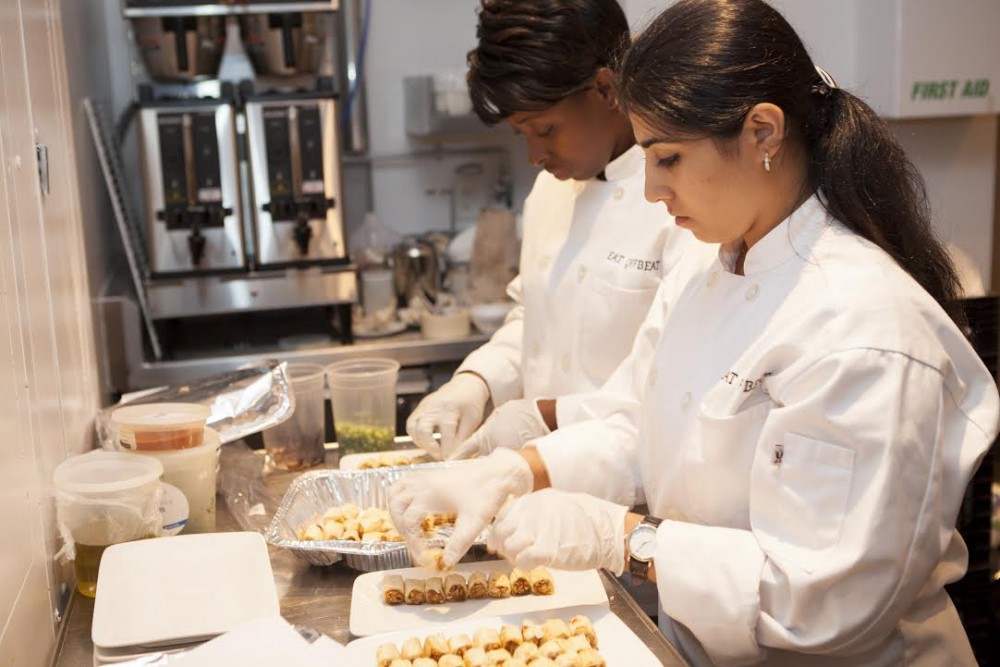 On March 15th, 
Vivian Chui
, Curatorial Assistant at Pioneer Works brought 
Manal Kahi
, CEO of Eat Offbeat into our studio for an informative discussion about how both organizations hope to help refugees in New York City and across the world.
Eat Offbeat
 serves meals conceived and prepared by refugees who now call New York City home.Their menus are hand-prepared by their chefs, who marry centuries-old culinary traditions with their personal touch as newly trained professional chefs. In a single meal, you can enjoy dishes from four or five different countries and regions that, even in New York City, are off-the-beaten path recipes new to most. The meals are layered with generous flavors developed with a judicious hand and, by nature, are very accommodating to a wide variety of dietary needs.
Listen to radio show